Olive grove start up
Planting an olive grove creates a generation gap between past, present and future where today's choices and actions influence tomorrow's harvest. Agricor has the experience and professionalism necessary to help the olive grower in all the start-up phases of the new olive grove, from the clearing and preparation of the land, to the planting of the trees.
Cultivation and management
Managing an olive grove for optimum results requires targeted interventions that are consistent over time. Agricor supports olive growers in plant maintenance and pruning, phytosanitary treatments, plowing and brush clearing.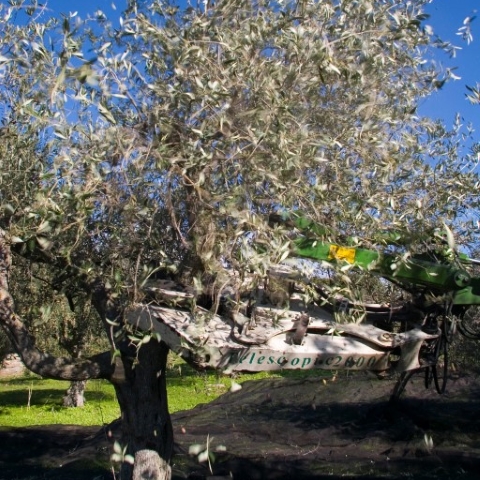 Mechanical harvest
Efficiency and speed in harvesting and the delivery of olives to the mill can make all the difference in the quality of the final product. This is why we stay abreast of all the technical advances in our sector and regularly renew the machines used for harvesting. We exclusively use mechanical shaking arms equipped with anti-barking systems that minimize stress on the plant. These are mounted on tractors witha low center of gravity that guarantee rapid movement in the field but without damaging the trees.